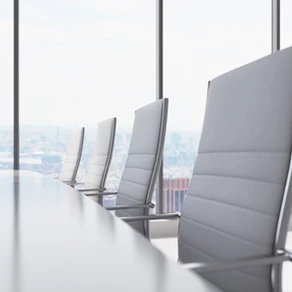 So the larger planning firms must be better at what they do, right? They must have proprietary skillsets, technology, and other solutions that are only available through them. After all, they currently hold almost all of America's wealth and frontload a shocking amount of lobbying money against the fiduciary standard.
The assumption by many clients is if you have more money, the plan is more difficult, and if you have less money the plan is easier. The assumption is more money means more time, more staff, brainpower, fancy office space, teams of "experts" all required be on the payroll, and ready to go at a moment's notice. Seriously?
Below is an example of a typical large planning firm's ADV (or where you can find info on their cost structure).

Many of my high net-worth clients left the ritzy firms and joined my boutique firm. It wasn't just the price, it was the quality. To work with me and not some faceless entity. My clients include compliance officers, government officials, CEOs, business owners, heads of non-profits, local politicians, physicists, engineers, lawyers and they all prefer my small, yet efficient boutique-style advisory firm. They know that in my industry smaller is less money, more agile, more person-to-person, and more likely to be in a fiduciary capacity.
At my firm advice means no new products (including assets under management) are to be discussed during the totality of the planning process.
I do a lot of plans and have taught retirement classes with the College of Marin for over 8 years. I do not find that more money means a more difficult financial plan. In fact, I find that the hardest plans are the ones with less resources. Think about it, if I'm doing real planning for a client, my ultimate goal in every case is to first come up with a mathematically viable plan that is flexible enough to work under all high-risk scenarios. How worried is someone sitting on a yacht about the viability of their financial plan? They aren't. Understandably, for them, it's about efficiency and life planning coordination.
So a fair question for my well-to-do clients is "Why is the system designed so I pay more money for essentially the same advisory services just because I happen to have more money in the account?" It shouldn't, and we're working at my firm to levelize all fees regardless of asset size.
In the vast majority of cases, I find that if a plan is working mathematically then it is far easier and far more of an enjoyable process for everyone. That's simply because it has a much higher likelihood of success. I'm free to use any tool or strategy in my arsenal and empowered to be as creative as possible in scenario drawing. For someone that enjoys doing plans – it's an open canvas.
Yes, in some cases estate planning, business planning, and tax coordination require a special need. But that's often the case in less than wealthy cases as well. And wealthy (as far as planning is concerned) applies to pretty darn big estates. It's not going to be a lot of cases below $11MM where staff are immediately required to swoop in and save the day. If that's the situation please immediately seek out the proper council. Advisors can maneuver the anomalies, real estate moves, all while being tax-sensitive in their designs. A good advisor will communicate their specialties and limitations. The fact is a "specialist" is always readily available and does not need to be on staff.
On the other hand, a plan that is a little more mathematically precarious and appears to have a lower likelihood of success is far more difficult to solve. I'm limited, sometimes my hands are tied and I'm unable to make it work without some major life planning adjustments. That's not considering the emotional support required of me to help my less than mega-wealthy advisory clients.
Maybe all this is true elsewhere and why so many advisors focus intently on the well-to-do. It's often a much easier process, less stressful and the firm typically makes more money. But really good planning is when you can make a questionably viable plan work a heck of a lot better.