The Advice-OnlyTM financial planning methodology is ultimately a client request. After ten years of teaching courses at local colleges, crafting and exhibiting financial plans to the public, we listened to what our clients wanted but what had long been ignored in financial services. We persevered, aim to upbuild the profession, and finally bring financial services into the 21st century – something long overdue.
Formally released in 2019, we're proud to have written the first objective financial planning methodology. Our goal was to create an objective financial planning experience that any client could rely on and which any advisor could subscribe to.
Since then, we have developed the first objective financial education and advisory platform. Our goal is to make financial education more accessible, truly objective, efficient, of higher quality, and perfectly tailored to a user's unique affinities and educational requirements.
We're proud to have also been the first to develop an objective consumer-friendly process for personalized financial assessments. Our A.I. "advice" is intended to act as a starting point for dialog and make the overall financial planning process cheaper, of higher quality, and more efficient for consumers and advisors.
If you agree that objectivity is important to your financial plan's development for peace of mind, we invite you to try our app. We know you'll love it!
Give our app a try and connect with advisors for free by visiting the
Apple
or
Google Play
store.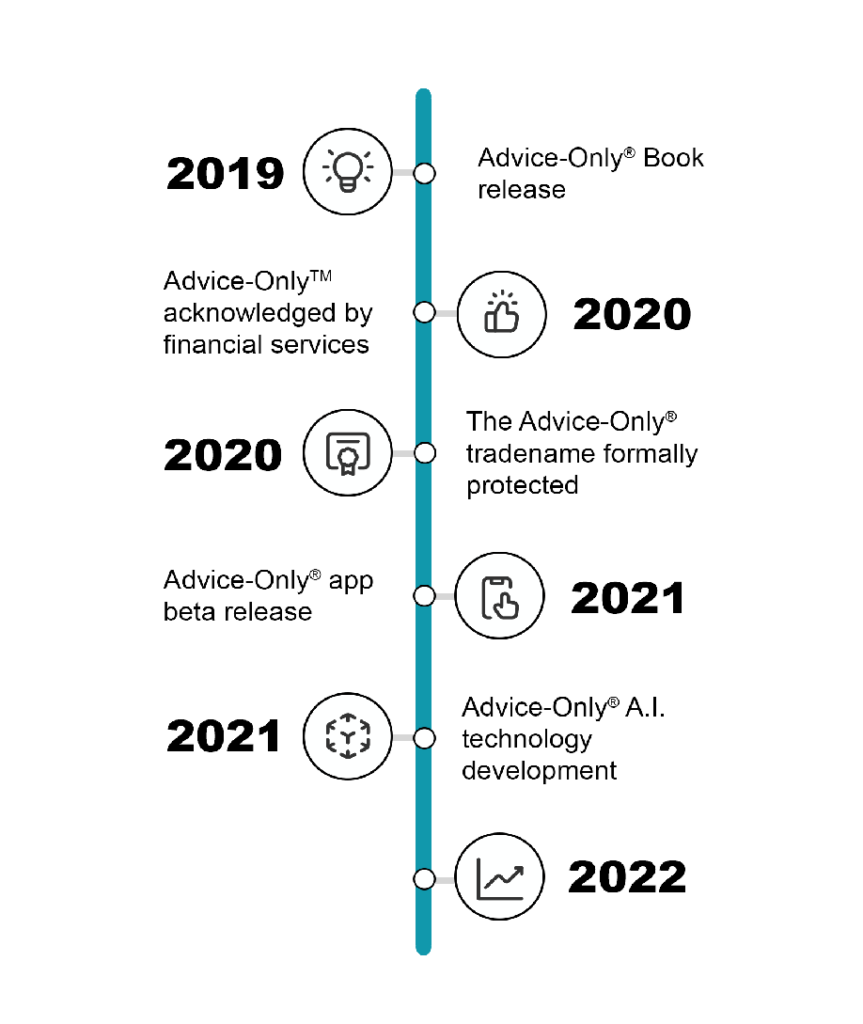 Advisors are not required to maintain the ongoing accuracy of planning reports unless properly compensated.
Not including any consultation.
As needed as a negotiated fixed price or hourly offering.
Our App courses are subscription based.
The Advice OnlyTM process requires advisors not receive economic benefits of any form except invoiced payments directly from clients. This includes generally avoiding non-monetary favors, referrals received or given of Advice OnlyTM clients. However, in some cases, a referral is in fact in the best interests of a client, so as such at that time if a conflict could exist or be precieved, a detailed written explanation of the nature of the referral and any potential or perceived conflicts will be produced, in writing and fully acknowledged by all parties prior to the referal being given..